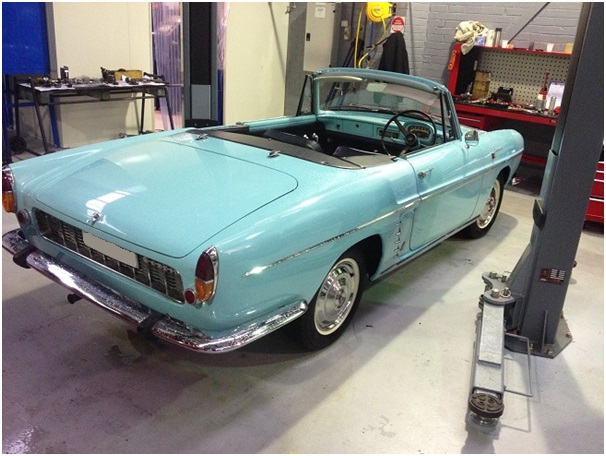 FLORIDE ENGINE
– JUNE 2016
Very nice 1959 Renault Floride was brought to us with running problems. Initially we overhauled a worn out distributor and dismantled the carburettor and made new gaskets to replace newspaper gaskets that had been fitted.
The automatic choke had been incorrectly plumbed and was hampering performance.
With the engine running very smoothly although lacking power the customer took delivery of the car and during a rather terrifying trip down Eastlink the rear brake linings tore off their brake shoes causing a brake failure.
It was also noted the engine was consuming oil and coolant at an alarming rate and it was decided it was time for a full engine overhaul.
The engine was removed and stripped. Parts were ordered from overseas and a full engine rebuild carried out, radiator cleaned out and rear brakes relined and hydraulics overhauled.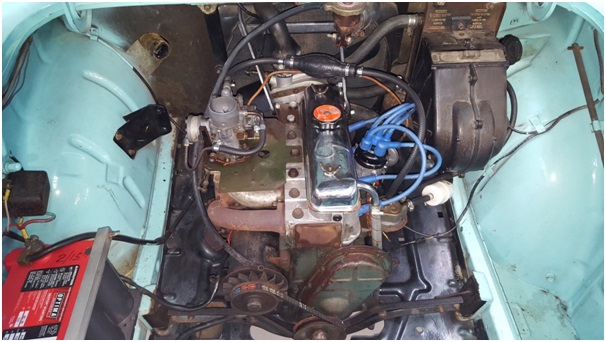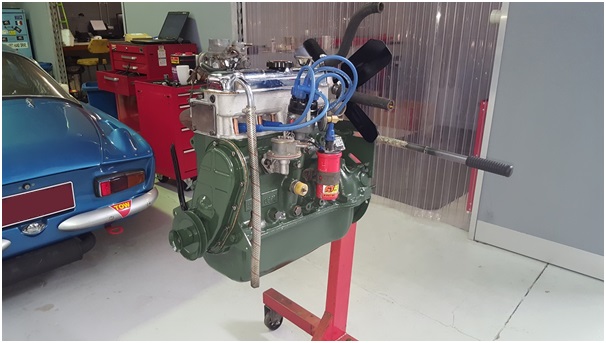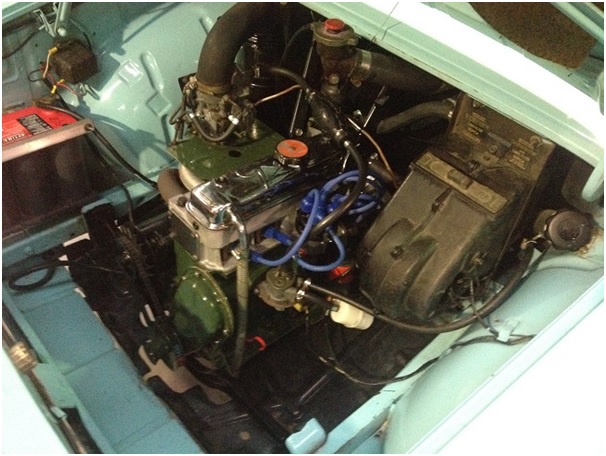 The car now runs and performs perfectly and is able to be enjoyed by its car collector owner.